Purchase the Elite Starter Bundle for and try it for 14 days.
If you are not completely satisifed return it and we will refund you 100%.
Select the Elite Starter Bundle.
Choose between the Solace or Summit pattern. Note, the Hardscrabble Jacket and Pants run small. Try sizing up! For example, if you're a Large, go for an Extra Large.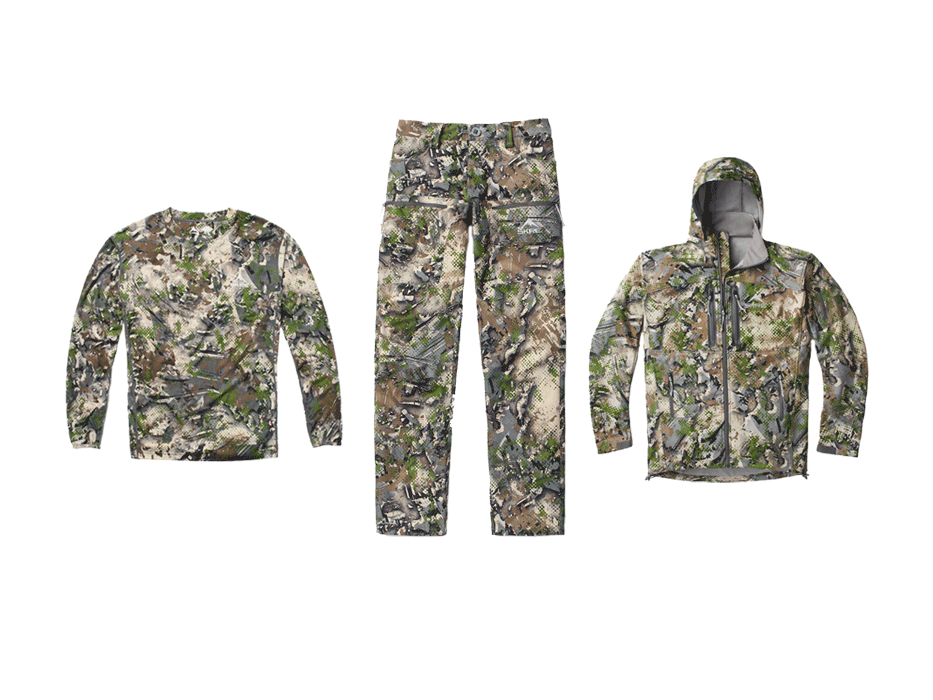 Purchase the Elite Starter Bundle. Once you get the bundle in the mail make sure the sizing is correct. If it is not correct simply shoot us an email with your correct sizing. We will pay for the shipping back and forth until you get it right.
If you aren't completely satisfied or impressed with your purchase, send it back within the first 14 days for a full refund. Yeah, we really don't care if you beat the hell out of it!
SEE THE STARTER BUNDLE IN ACTION