Built for the Canadian hunter
The all new Pioneer Pack System is a Canadian-designed 30L hunting day pack system designed specifically for the Canadian hunter. The easy-release system offers convenient storage and easy access to a hunting rifle, bow, or tripod with optics attached. From secured and on your pack to in your hand in under five seconds, this system is a game changer!
customize with quick-connect system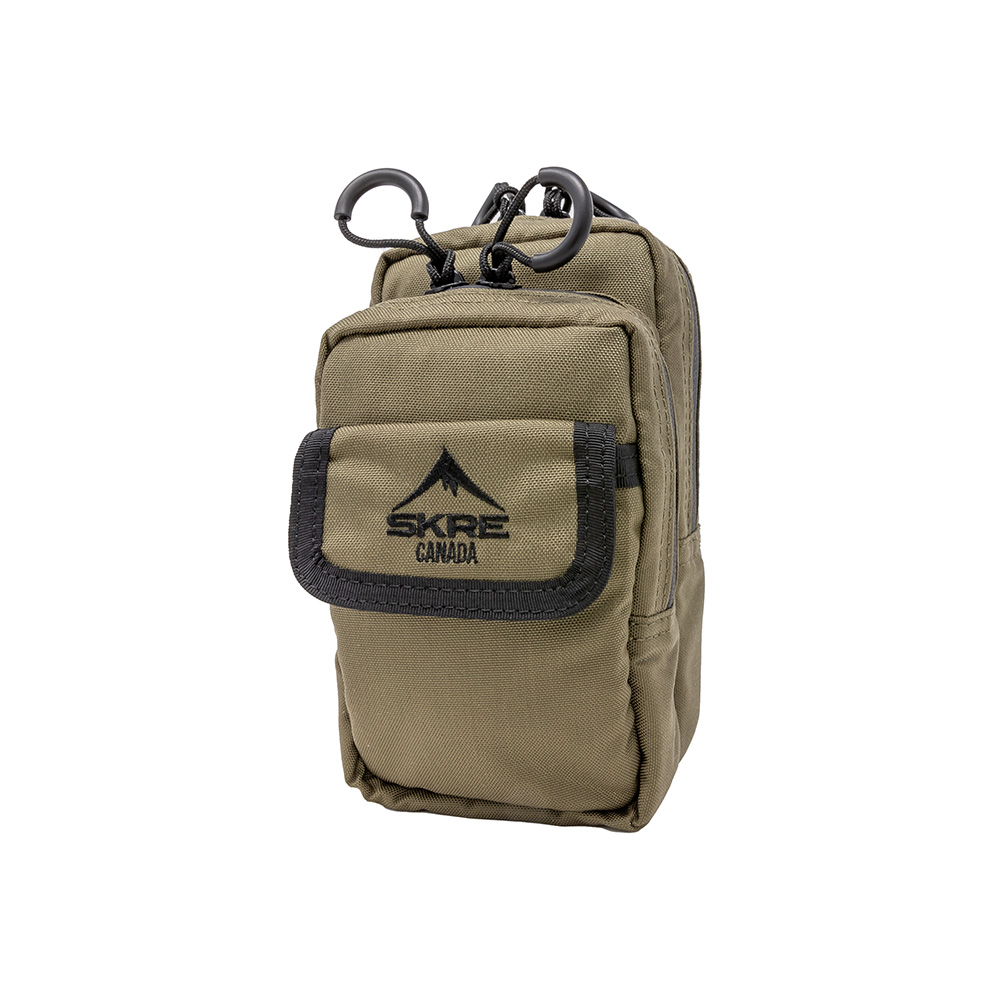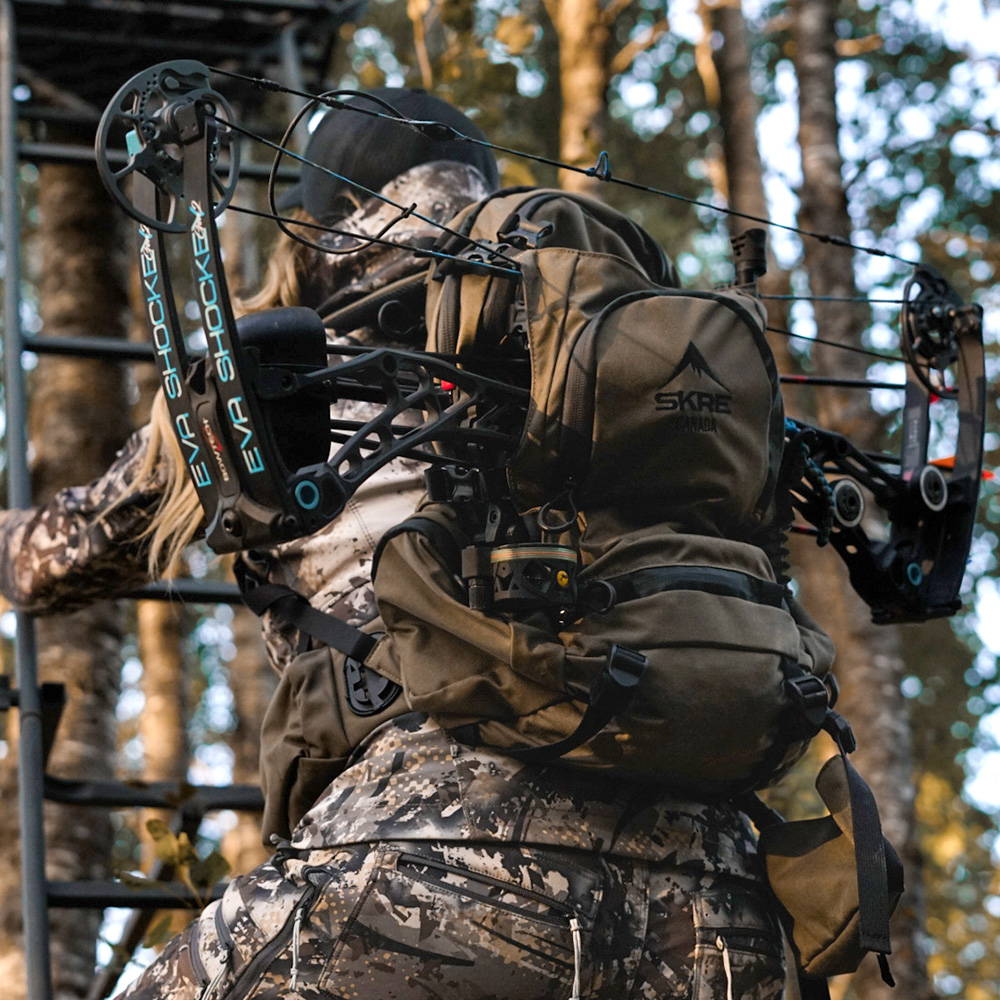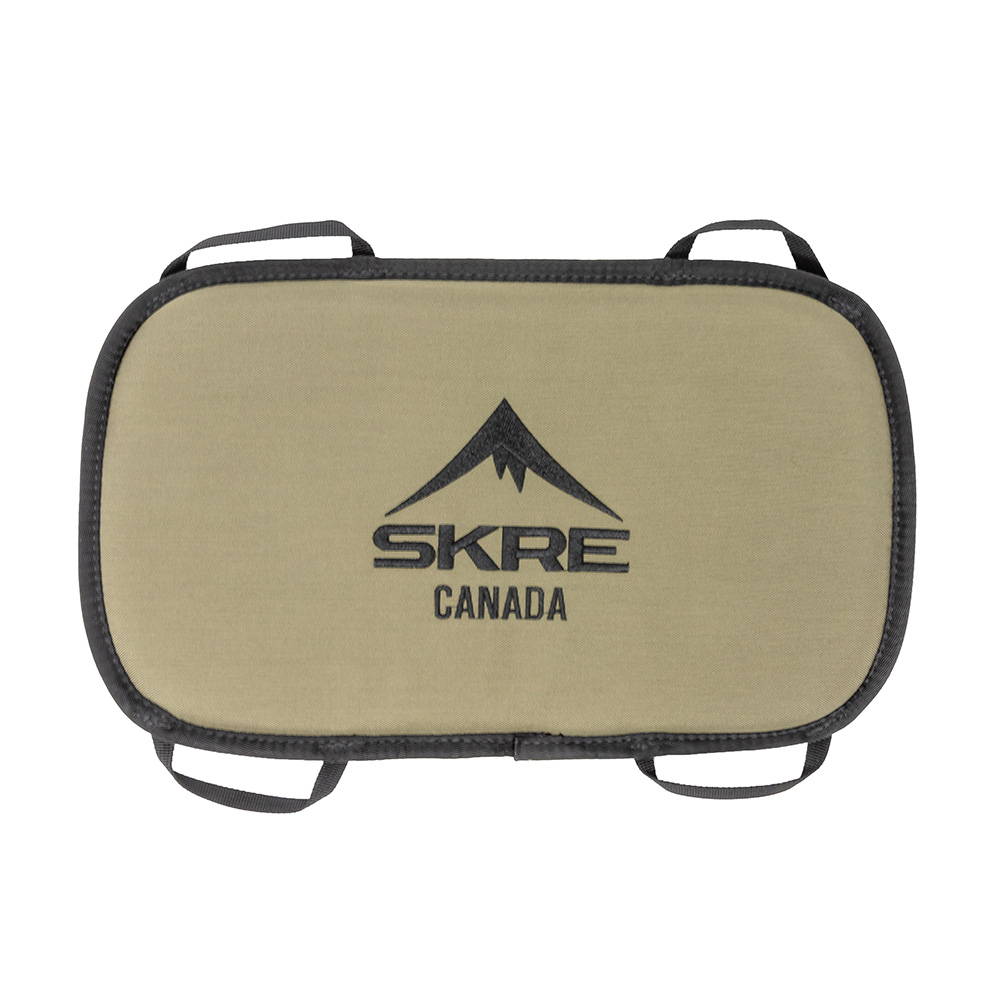 The main feature of this pack is the ability to customize with all the accessories.
Our industry-leading quick-connect system allows you full control of where you want your gear.
Our new Narin Bino Harness is a Canadian-inspired and designed harness system created specifically for the Canadian hunter. With two accessory clips, you have the convenience of carrying a few essential items all hands-free.
With a quick-attach system to all SKRE Canada packs, this will be your new favorite piece of gear!