Every $1 you spend = 1 entry
2. you're enetred to win!
Spend $200? That's 200 entries!
Join the Skre Canada Team and Rob Dunhamn this October or May on the African hunt of a lifetime! Here is what your trip will include:
5 full days of hunting

Hunt Impala, Blue Wildebeest, Gemsbok, and Warthog

Accommodations included (food and lodging)

Filmed with Rob Dunham and featured on the Sportsman Channel and Amazon Prime
Mammoth X 500 SO Vamoose E-Bike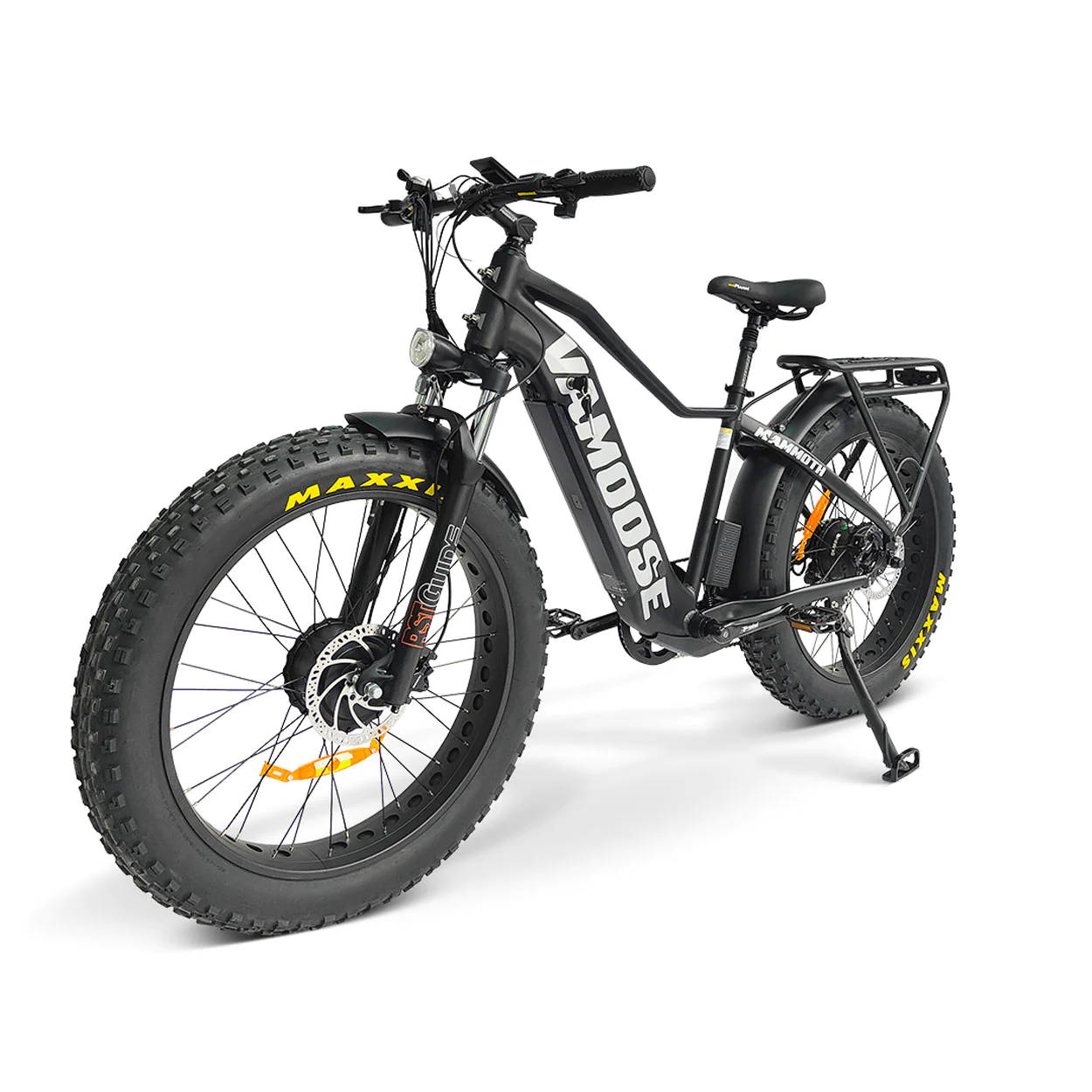 $1000 SKRE CANADA GIFT Card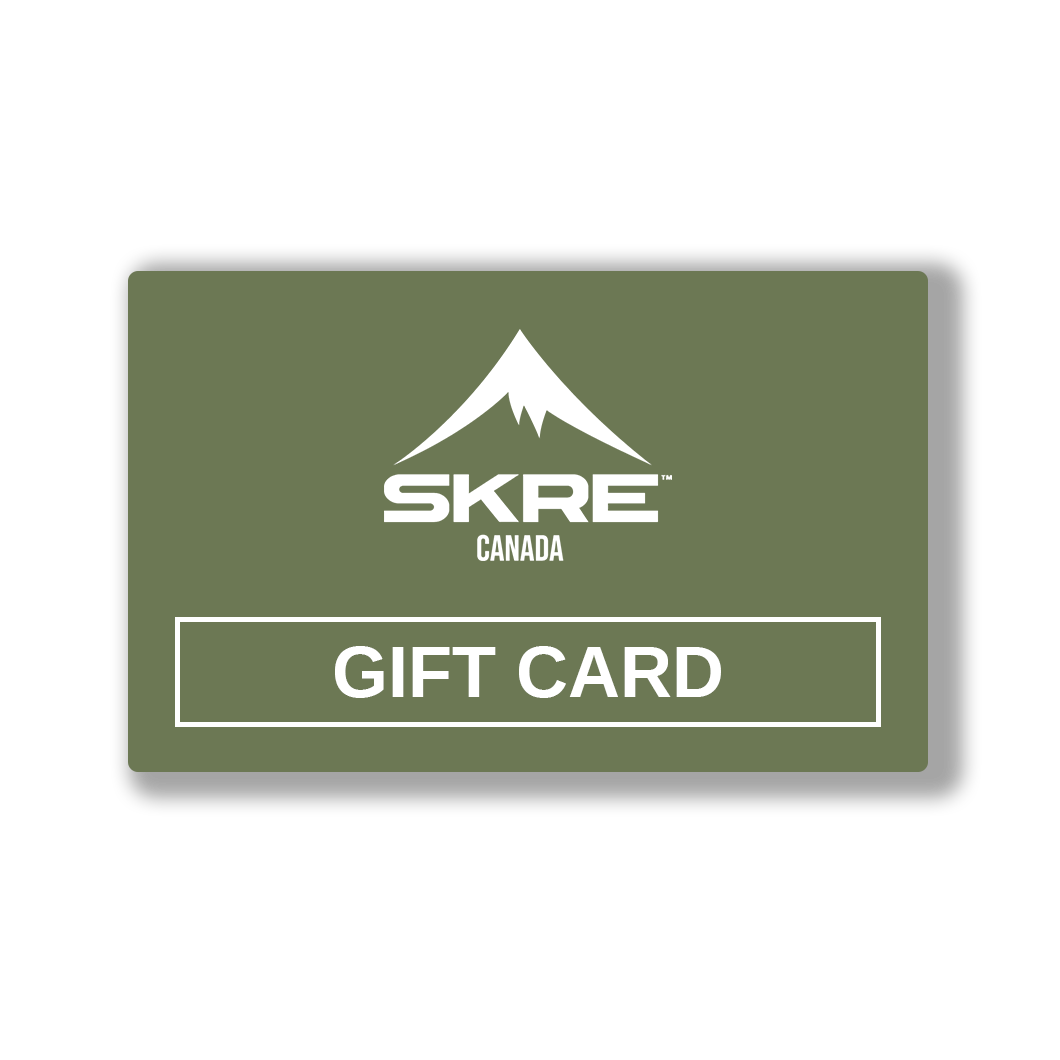 OFFICIAL SWEEPSTAKES RULES
NO PURCHASE, PAYMENT, SALES PRESENTATION, OR CONTRIBUTION NECESSARY TO ENTER OR WIN.
A SALES PRESENTATION OR CONTRIBUTION WILL NOT IMPROVE YOUR CHANCES OF WINNING.
VOID WHERE PROHIBITED.
Skre Canada Africa Hunt Giveaway (the "Promotion") begins at 12:00:00 am Mountain Standard Time ("MST") on August 3, 2023 and ends at 11:59:59 PM MST on September 4, 2023 (the "Promotion Period").
The Promotion contains a game of chance ("Promotion"). The computer clock of the Sponsor (defined below) is the official time-keeping device in the Promotion.
ELIGIBILITY: The Promotion is open only to legal residents of Canada, who are 18 years of age or older as of date of entry. This does NOT include the province of Quebec (read below for more info). Employees, officers and directors of Skre Canada ("Sponsor"), Blaze Digital, LLC ("Administrator") and their respective parent companies, affiliates, subsidiaries, advertising, fulfillment and marketing agencies, (collectively, "Promotion Parties") their immediate families (parent, child, sibling & spouse and their respective spouses, regardless of where they reside) and persons living in the same households as such individuals (whether related or not) are not eligible to participate in the Promotion. By participating, you agree to these Official Rules and to the decisions of the Sponsor, which are final and binding in all respects. Void in provinces and territories not listed above and where prohibited by law, rule or regulation. All federal, provincial and local laws and regulations apply.
Why We Exclude Quebec in Contests & Giveaways:
The reason we exclude Quebec is the laws in place set out by Quebec's Regie des alcools, des courses et des jeux (RACJ), which governs alcohol, lotteries, contests, gambling and more.
Quebec's contest laws are meant to protect its residents from false contests and make sure the prizes they win from contests are legit. If we fail to follow any of these rules by an error of our own, the consequences are severe.
For example, if we offer a prize that exceeds a certain amount of worth, we have to follow some or all of the following steps:
- Register the contest rules and all advertisements used to promote the contest with the Quebec government at least 30 days prior to the contest launch.
- Publish the full contest rules at least 10 days prior to the contest launch
Pay a fee up to 10% of the contest's value, depending on who is allowed to enter.
- Agree to allow the Quebec government to mediate any lawsuits arising from the contest.
- Follow strict guidelines about what is allowed for contest content.
Allow the Quebec government the right to approve changes to the contest once it is live and to approve ending or cancelling the contest as they deem necessary.
- File a written report after the contest has concluded proving that the prizes have been delivered or was attempted to be delivered to the winner.
Agree that the RACJ has permission to mediate any disagreements with the public.
- File security in the amount of the contest value so that prizes are awarded as promised.
- Follow a number of other rules as listed under Quebec's Sweepstakes Laws.
Not following any of these laws could result in large fines or even criminal charges. Unfortunately, as a company of our size, rather than risking potentially detrimental fines or criminal charges, we have chosen to exclude Quebec from this giveaway.
HOW TO ENTER THE PROMOTION: There are two (2) ways to enter:
PURCHASE: To enter, visit skre.ca (the "Website") during the Promotion Period and make any purchase, any amount. You will receive One (1) entry in the Promotion for every One dollars ($1.00) spent on a Qualifying Purchase ("Promotion Entry"). For purposes of these Rules, a "Qualifying Purchase" is defined as any purchase of One dollar ($1.00) or more for any product or service found on the Website. You enter the Promotion by completely entering your true and correct information on the registration form in the required fields (required fields include: Full Name, Phone Number, Postal Code, and Email Address).
ALTERNATE MEANS OF ENTRY: The Sweepstakes can be entered by emailing your information to info@skre.ca. Please provide your first and last name, email, phone number, and province. The entry must fulfill all sweepstakes requirements, as specified, to be eligible to win a prize. Entries that are not complete or do not adhere to the rules or specifications may be disqualified at the sole discretion of Skre Canada. You may enter only once and you must fill in the information requested. You may not enter more times than indicated by using multiple e-mail addresses, identities or devices in an attempt to circumvent the rules. If you use fraudulent methods or otherwise attempt to circumvent the rules your submission may be removed from eligibility at the sole discretion of Skre Canada.
SWEEPSTAKES DRAWING/ODDS: On or about September 5, 2023 the Administrator will conduct a random drawing from all eligible Entries received within the Promotion Period and select Three (3) Promotion Prize winners. Odds of winning a Promotion Prize depend on the number of eligible Entries received.
WINNER NOTIFICATION: The potential prize winners will be notified by email and/or phone immediately following winner selection or as soon as reasonably practicable. Potential winners will have Four (4) days to respond to winning notification before forfeiting their prize. The potential winner will be sent an Affidavit of Eligibility/Liability Release via email. All forms must be completed, signed, notarized and returned to Administrator within Four (4) days of date of issuance. Potential winner becomes the "Winner" only after verification of eligibility by Sponsor. If such potential winner cannot be contacted within a reasonable time period, if the potential winner is ineligible, if any notification is returned undeliverable, or if the potential winner otherwise fails to fully comply with these Official Rules, he/she will forfeit that prize and an alternate winner will be selected from among all remaining entries for that drawing.
PRIZES/PRIZE RESTRICTIONS: Three (3) Grand Prizes will be awarded during the Promotion, consisting of:
FIRST PLACE PRIZE:
Africa Hunting Trip, including:
5 full days of hunting
5 animals (Impala, Blue Wildebeest, Gemsbok, Warthog)
Accommodations (food and lodging)
Gun Rental
Transit
Filmed with Rob Dunham and featured on the Sportsman Channel and Amazon Prime (optional)
(Airfare and tips are not included)
The Approximate Retail Value ("ARV") of the First Place Prize is $9,000.00
SECOND PLACE PRIZE:
A Mammoth X 500 SO Vamoose E-Bike
The Approximate Retail Value ("ARV") of the Second Place Prize is $4,000.00
THIRD PLACE PRIZE:
A $1000 Gift Card for Skre Canada (skre.ca)
The Approximate Retail Value ("ARV") of the Third Place Prize is $1,000.00
GRAND PRIZE RESTRICTIONS: Actual prize value depends on the location of the winner's residence and distance for delivery. Any difference between stated value and actual value will not be awarded. Winner is responsible for any transportation, installation or other delivery and setup fees not specifically noted in these rules. Certain restrictions, as determined by Sponsor, may apply. Sponsor will attempt to accommodate winner's preferred delivery instructions, but all specifics thereof will be at Sponsor's discretion. If the winner cannot comply with these restrictions or any other portion of these Official Rules, the prize will be forfeited in its entirety and an alternate winner will be chosen. If any portion of the prize is not available for any reason then the Sponsor reserves the right to substitute that portion of the prize with another prize of comparable or greater value. Winner must be of legal age of majority in his/her jurisdiction of residence (and at least 18) and must complete and return a publicity and liability release within Four (4) days of date of issuance. All federal, provincial and local taxes and any other costs and expenses associated with prize acceptance and use not listed herein as part of the prize are the sole responsibility of Winner.
GENERAL: The winner will be required to sign an eligibility and waiver document in order to receive the prize. Each winner hereby expressly grants to the Promotion Parties and their respective designees all rights to use and publish his/her name, likeness (photographic or simulated), voice, and province of residence for all purposes, including without limitation, advertising, marketing, promotional and publicity purposes in connection with this Promotion ("Advertising"), in any and all media now or hereafter devised, worldwide in perpetuity, without any form of notice or any amount or kind of compensation or permission, except where prohibited by applicable law. All copyright, trademark or other intellectual property rights in such Advertising shall be owned by Sponsor and/or its licensors, and each winning participant hereby disclaims and waives any claim of right to such Advertising. Such Advertising shall be solely under the control of Sponsor and/or its licensors, and each winner hereby waives any claim of control over the Advertising content as well as any possible claims of misuse of such winning recipient's name, likeness or voice under contract, tort or any other theory of law. The Promotion Parties do not assume any responsibility for any disruption in the Promotion Parties, including but not limited to the failure or interruption of Facebook or any internet service provider. In the event there is a discrepancy or inconsistency between disclosures and other statements contained in any Promotion materials and the terms and conditions of these Official Rules, these Official Rules shall prevail, govern, and control. In no event will more prizes be awarded than those listed in Rule #5. All federal, provincial, and local laws and regulations apply. All decisions as to these Official Rules and interpretations thereof are exclusively within the sole discretion of the Promotion Parties and may be changed from time to time without notice. The Promotion Parties reserve the right to cancel or modify the Promotion at any time without notice. If applicable, a potential winner may be requested to provide the Sponsor with proof that the potential winner is the authorized account holder of the email address associated with the winning Entry. If, in Sponsor's sole determination, a dispute cannot be resolved, the Entry will be deemed ineligible. Entries generated by a script, macro or other automated means will be disqualified. Entries that are incomplete, garbled, or corrupted are void and will not be accepted.
CONDUCT: By participating in this Promotion, you agree to be bound by these Official Rules and the decisions of the Promotion Parties, which shall be final, binding and non-appealable in all respects. Failure to comply with these Official Rules may result in disqualification. The Promotion Parties reserve the right at their sole discretion to disqualify any individual found to be tampering with the participation process or the operation of the Promotion, or to be acting in any manner deemed by the Promotion Parties to be in violation of the Official Rules, or to be acting in any manner deemed by the Promotion Parties to be disruptive, or with intent to annoy, abuse, threaten or harass any other person and void all associated Entries and/or registrations. CAUTION: ANY ATTEMPT BY A USER, YOU OR ANY OTHER INDIVIDUAL TO DELIBERATELY DAMAGE OR UNDERMINE THE LEGITIMATE OPERATION OF THE PROMOTION IS A VIOLATION OF CRIMINAL AND CIVIL LAWS, AND SHOULD SUCH AN ATTEMPT BE MADE, THE PROMOTION PARTIES RESERVE THE RIGHT TO SEEK DAMAGES AND OTHER REMEDIES (INCLUDING ATTORNEYS' FEES) FROM ANY SUCH PERSON TO THE FULLEST EXTENT PERMITTED BY LAW.
LIMITATIONS OF LIABILITY: The Promotion Parties assume no responsibility or liability for (a) lost, late, stolen, undelivered, inaccurate, incomplete, delayed, misdirected, damaged or garbled registrations, Entries, URLs, or emails; (b) any incorrect or inaccurate Entry information, or for any faulty or failed electronic data transmissions; (c) any unauthorized access to, or theft, destruction or alteration of Entries or registrations at any point in the operation of this Promotion; (d) any technical malfunction, failure, error, omission, interruption, deletion, defect, delay in operation or communications line failure, regardless of cause, with regard to any equipment, systems, networks, lines, cable, satellites, servers, computers or providers utilized in any aspect of the operation of the Promotion; (e) inaccessibility or unavailability of the Internet or the Website or any combination thereof or for computer hardware or software malfunctions, failures or difficulties, or other errors or difficulties of any kind whether human, mechanical, electronic, computer, network, typographical, printing or otherwise relating to or in connection with the Promotion, including, without limitation, errors or difficulties which may occur in connection with the administration of the Promotion, the processing of Entries, social networking posts, or registrations, the announcement of the prizes, or in any other Promotion-related materials; or (f) any injury or damage to participants or to any other person's computer which may be related to or resulting from any attempt to participate in the Promotion. If, for any reason, the Promotion (or any part thereof) is not capable of running as planned for reasons which may include, without limitation, infection by computer virus, tampering, unauthorized intervention, fraud, technical failures, or any other causes which may corrupt or affect the administration, security, fairness, integrity or proper conduct of this Promotion, then the Promotion Parties reserve the right at their sole discretion to cancel, terminate, modify or suspend the Promotion in whole or in part. If terminated, the Promotion Parties will award the prizes from among all non-suspect, eligible Entries received for the Promotion up to the time of such action.
In addition to all other rules and conditions of entry as stated herein, you agree to the following as an express condition of your participation: Neither the Promotion Parties, nor its subsidiaries, affiliates, officers, directors, employees, representatives and agents will have any liability whatsoever for, and shall be held harmless by participants, entrants and winners from and against any liability whatsoever that may result, in whole or in part, directly or indirectly, from acceptance, possession, loss, misuse or use of a prize or by virtue of his or her participation in this or any other Promotion that may be conducted by the Promotion Parties. Without limiting the foregoing, you understand and agree that, by participating in the Promotion and entering their information on the website, they are waiving any right to sue the Promotion.
Anyone who enters this Promotion online is solely responsible for the security of their user name, password, and other information. You should take precautions to keep it private to prevent unauthorized use. Neither the Promotion Parties nor any other person or entity will be responsible for any losses, damages or consequences you may suffer due to unauthorized use of a user name or password.
RELEASES: All participants, as a condition of participation in this Promotion, agree to release, hold harmless and indemnify the Promotion Parties from and against any and all liability, claims, damages, or actions of any kind whatsoever for injuries, damages, or losses to persons or property which may be sustained, in whole or in part, directly or indirectly, in connection with (i) participation in any aspect of the Promotion, (ii) the receipt, ownership or use of the prize awarded, including any injury (physical or otherwise) incurred through use of any prize, (iii) participant's registration material on any related website, or (iv) any typographical or other error in these Official Rules.
PRIVACY: Except as noted in these Official Rules, information collected for this Promotion is used only for the purpose of Promotion administration and winner notification and will not be sold or shared in any manner by the Promotion Parties or any third parties unless you have elected to receive additional information or promotional material from a third party. By participating in the Promotion, participant agrees to all of the terms and conditions of the Sponsor's Privacy Policy, which is available at https://skre.ca/policies/privacy-policy the event of any discrepancy between the Sponsor's Privacy Policy and these Official Rules, these Official Rules shall control and govern.
Notwithstanding any current or prior election to opt in or opt out of receiving telemarketing calls or SMS messages (including text messages) from the Promotion Parties, our agents, representatives, affiliates, or anyone calling on our behalf, you expressly consent to be contacted by the Promotion Parties, our agents, representatives, affiliates, or anyone calling on our behalf for any and all purposes at any telephone number, or physical or electronic address you provide or at which you may be reached. You agree the Promotion Parties may contact you in any way, including SMS messages (including text messages), calls using prerecorded messages or artificial voice, and calls and messages delivered using auto telephone dialing system or an automatic texting system. Automated messages may be played when the telephone is answered, whether by you or someone else. In the event that an agent or representative calls, he or she may also leave a message on your answering machine, voice mail, or send one via text. You consent to receive SMS messages (including text messages), calls and messages (including prerecorded and artificial voice and autodialed) from the Promotion Parties, our agents, representatives, affiliates or anyone calling on our behalf at the specific number(s) you have provided to us, or numbers we can reasonably associate with your account (through skip trace, caller ID capture or other means. You certify, warrant and represent that the telephone numbers that you have provided to the Promotion Parties are your contact numbers. You represent that you are permitted to receive calls at each of the telephone numbers you have provided to the Promotion Parties. You agree to promptly alert the Promotion Parties whenever you stop using a particular telephone number. Your cellular or mobile telephone provider will charge you according to the type of plan you carry. You also agree that the Promotion Parties may contact you by e-mail, using any email address you have provided to us or that you provide to us in the future. We may listen to and/or record phone calls between you and our representatives without notice to you as permitted by applicable law.
WINNERS LIST: To receive the list of winners of prizes, send a #10 self-addressed, stamped envelope for receipt by September 5, 2023 to:
Skre Canada
5515 67 Avenue
Lloydminster, AB T9V 3N6
SPONSOR:
Skre Canada
5515 67 Avenue
Lloydminster, AB T9V 3N6